Oral Cancer Screening- Always On Our To-Do List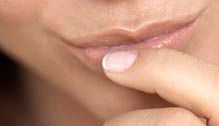 Some people worry that common irritations like cankers could be cancer. Although it's likely nothing, let us take a look.  We are trained to identify abnormalities and nothing makes us happier than to put your mind at ease!
That being said, oral cancer does occur and early detection is crucial.  Only 50% of patients diagnosed survive more than 5 years, but if detected early, the estimated 5-year survival rate goes up to 80%.
Oral cancer often begins as a tiny white or red spot or sore in the mouth or on the lip.  We do a thorough oral check at every recall, so it's critical that you do not miss appointments.  If you have a sore that can't be explained or doesn't heal after a week or so, don't sit at home worrying…call us!
Categories:
Osseointegration, Dental Implants
Author:
Dr. Jay Ajmo
Date:
2015-06-26
We get many questions about the reason it can take up to a few months for dental implants to heal.  Though there are full mouth procedures where you can leave with a brand new smile in one day (Teeth Next Day), many times the implantation of one or a few dental implants must "osseointegrate" with your jaw.  Osseointegration is the fusing of the implant with your jaw bone.
OFFICE HOURS
Monday-Friday 8am - 5pm
Please feel free to give us a call or stop by anytime if you have a question or would like to schedule an appointment.
PGA Dentistry
Palm Beach Gardens Office
7100 Fairway Dr Ste 59
Palm Beach Gardens, FL 33418