Beauty Marries Strength- Dental Implant Solutions Restore Beautiful Smiles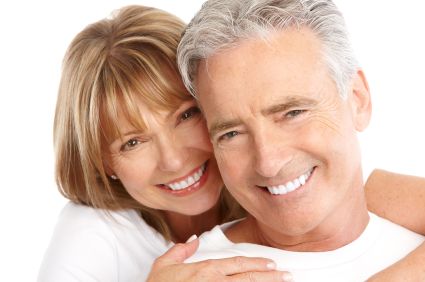 For a beautiful strong natural-looking smile, consider implants when replacing missing teeth or ageing restorations.  Implants offer permanence and stability, and they securely anchor replacement teeth to effectively stop jawbone loss.  Another benefit? They prevent the sunken look that inevitably accompanies an edentulous (toothless) smile.  
With implants, you can have a healthier smile that looks and feels very natural, because implants…
*alleviate bite problems
*allow you to chew and speak unhindered
*preserve the structure of your smile
Your overall enjoyment of life can be enhanced by replacement teeth that look, feel and function just like natural teeth.  We can discuss whether implants are right for you.  Call us today to book your consultation!
Author:
Dr. Jay Ajmo
Date:
2017-10-25
Do your gums feel irritated or bleed when you brush? You could have gum disease. Learn the stages of gum disease, and when to seek diagnosis.
OFFICE HOURS
Monday-Friday 9am - 5pm
Please feel free to give us a call or stop by anytime if you have a question or would like to schedule an appointment.
PGA Advanced Dentistry
Palm Beach Gardens Office
7100 Fairway Dr Ste 59
Palm Beach Gardens, FL 33418
561-627-8666