Only We Have This- Prettau Zirconia Implant Technology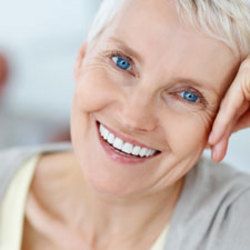 Few people are born with a perfect smile, and years of wear and tear on your teeth and older restorations can take its toll.  If you have to replace several teeth or ageing crowns and fillings or require dentures, we can restore your youthful, health smile in just a visit or two.  What's our secret? We are the only Prettau Zirconia Implant Bridge Treatment Center in The Palm Beaches.
Using precision computer-assisted design and milling technology, we will use this unique system to create your implant bridge so that it…
*looks translucently natural yet won't chip, crack or break
*is easy to clean for a fresh health mouth
*provides complete stability so you can enjoy socializing and eating the foods you love.
With this permanent, affordable long-term solution you will never again need to worry about loose, broken or painful teeth, stained dental work, or wobbly dentures and removable bridges that no longer fit and interfere with eating and speaking.
Please consider a consultation so that you can enjoy this kind of security and comfort and a more youthful and confident appearance.
Categories:
Osseointegration, Dental Implants
Author:
Dr. Jay Ajmo
Date:
2015-06-26
We get many questions about the reason it can take up to a few months for dental implants to heal.  Though there are full mouth procedures where you can leave with a brand new smile in one day (Teeth Next Day), many times the implantation of one or a few dental implants must "osseointegrate" with your jaw.  Osseointegration is the fusing of the implant with your jaw bone.
OFFICE HOURS
Monday-Friday 8am - 5pm
Please feel free to give us a call or stop by anytime if you have a question or would like to schedule an appointment.
PGA Dentistry
Palm Beach Gardens Office
7100 Fairway Dr Ste 59
Palm Beach Gardens, FL 33418