Feed Your Complexion-Feed Your Smile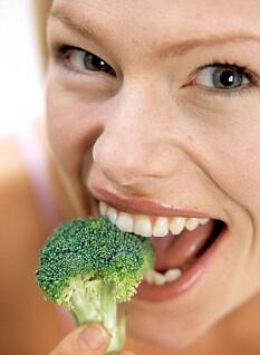 Foods that promote a healthy mouth also fight wrinkles, so you can eat your way to a winning smile and beautiful skin!
BERRIES AND CITRUS FRUITS
Smile: Vitamin C contributes to healthy gum tissue.
Complexion: Antioxidants protect skin from free radical damage.
EDAMAME
Smile: High calcium content builds strong teeth.
Complexion: Amino acids build cells and repair tissue.
LEAN PROTEIN
Smile: Amino acids help gums heal faster.
Complexion: Protein speeds the regeneration of skin cells and collagen.
ORANGE PRODUCE (including carrots, yams, pumpkins)
Smile: Vitamin A increases resistance to mouth infections.
Complexion: Beta-carotene and antioxidants rebuild skin cells.
GREEN LEAFY VEGETABLES (including spinach, beet tops, broccoli)
Smile: Calcium strengthens teeth.
Complexion: Antioxidants counter the ill-effects of free radicals.
Categories:
Osseointegration, Dental Implants
Author:
Dr. Jay Ajmo
Date:
2015-06-26
We get many questions about the reason it can take up to a few months for dental implants to heal.  Though there are full mouth procedures where you can leave with a brand new smile in one day (Teeth Next Day), many times the implantation of one or a few dental implants must "osseointegrate" with your jaw.  Osseointegration is the fusing of the implant with your jaw bone.
OFFICE HOURS
Monday-Friday 8am - 5pm
Please feel free to give us a call or stop by anytime if you have a question or would like to schedule an appointment.
PGA Dentistry
Palm Beach Gardens Office
7100 Fairway Dr Ste 59
Palm Beach Gardens, FL 33418