5 Fabulous Fixes – Face Up to Your Full Potential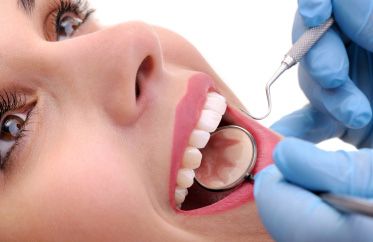 Time can be unkind.  Stress can take its toll.  Loss of bone and soft tissue can cause your face to shorten, your chin to recede and your cheeks to appear hollow and droopy.  What a drag! Cosmetic dentistry can give you the lift you need by helping you to restore more youthful proportions to the lower third of your face.
We can create harmonious solutions that fit your unique circumstance, your budget and your individuality.
*Crowns can strengthen and brighten damaged teeth
*Veneers of ceramic or resin composite can straighten the appearance of teeth almost instantly,              camouflage gaps and irregularities and lengthen the appearance of your teeth.
* Orthodontics can reposition your teeth
*Recontouring of your gums can reveal more enamel with less gum tissue and make your gumline more even.
*Whitening and Enamel-colored fillings can re-energize your stressed out smile.
Whichever procedure you choose or however you want to mix-n-match them, you can count on looking completely natural!
Categories:
Osseointegration, Dental Implants
Author:
Dr. Jay Ajmo
Date:
2015-06-26
We get many questions about the reason it can take up to a few months for dental implants to heal.  Though there are full mouth procedures where you can leave with a brand new smile in one day (Teeth Next Day), many times the implantation of one or a few dental implants must "osseointegrate" with your jaw.  Osseointegration is the fusing of the implant with your jaw bone.
OFFICE HOURS
Monday-Friday 8am - 5pm
Please feel free to give us a call or stop by anytime if you have a question or would like to schedule an appointment.
PGA Dentistry
Palm Beach Gardens Office
7100 Fairway Dr Ste 59
Palm Beach Gardens, FL 33418