3 Kisses for You- Keep It Simple, Savvy, Easy and Sassy!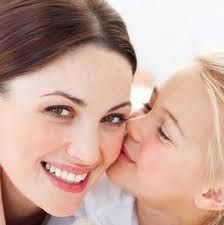 According to Cornell University researchers, in addition to all your other daily choices, you make 200+ decisions a day- a minimum of 1,400 a week- just about what food and beverages to put in your mouth!  And how about sorting through countless toothpastes, mouth rinses and other oral care products on the market?  We'd like to uncomplicated at least one part of your life.  Here are three amazing smile sparklers.  If you can't settle on only one, consider all three!
Teeth whitening picks up your smile power by removing even the most stubborn stain caused by tobacco, tea, coffee, wine… or time.
White fillings made from long-lasting easy-care materials matched to your own enamel color will restore your smile to its original immaculate condition, so no one will guess you've ever had a cavity!
Veneers are thin individually sculpted concealers that are applied to the surface of your own enamel.
There's nothing superficial about the results though, thanks to sophisticated materials that are strong and require no special care.  Veneers are an excellent choice to mask…
·         Chipped, cracked or worn teeth
·         Unattractive gaps
·         Minor twists and overlaps
·         Even the darkest stains
        ·         Misshaped teeth
Still can't decide?  Keep it simple and give us a call.  We'll work with you to help eliminate the guesswork!
Categories:
Osseointegration, Dental Implants
Author:
Dr. Jay Ajmo
Date:
2015-06-26
We get many questions about the reason it can take up to a few months for dental implants to heal.  Though there are full mouth procedures where you can leave with a brand new smile in one day (Teeth Next Day), many times the implantation of one or a few dental implants must "osseointegrate" with your jaw.  Osseointegration is the fusing of the implant with your jaw bone.
OFFICE HOURS
Monday-Friday 8am - 5pm
Please feel free to give us a call or stop by anytime if you have a question or would like to schedule an appointment.
PGA Dentistry
Palm Beach Gardens Office
7100 Fairway Dr Ste 59
Palm Beach Gardens, FL 33418