A Great Grin Is Ageless-Restorations Will Give You a Reason To Smile!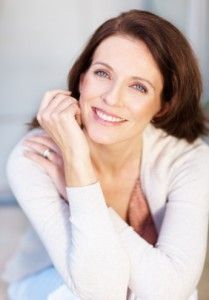 Studies show that people in cultures that do not focus on oral health often suffer a litany of related and progressive health problems.  Gum disease and tooth loss have been correlated with cognitive decline as well as hearing loss in later years, for example.  Because of this, it is vitally important to ensure lost or  damaged teeth are replaced or restored promptly to insure you can eat and speak properly, avoid further damage, feel good about your appearance, and maintain your positive outlook.
Ensuring healthy gums and teeth that last a lifetime begins with good oral care in childhood, but sometimes teeth can become damaged, broken or lost.  We can restore and replace teeth with beautiful esthetics at any stage of your life.
Inlays are tooth-colored fillings for the biting surfaces of molars.
Onlays, also tooth-colored restorations, sit on the biting surfaces and wrap over one or more cusps of molars.
Veneers offer beautifully shaped straight white teeth while hiding small imperfections.
Crowns cap individual teeth, lending support to compromised structure.
Bridges effectively replace a lost tooth with a replacement tooth, using adjacent teeth as anchors.
Implants are a secure permanent way to replace one or more missing teeth.
Call today to book your consultation to discuss solutions designed for your individual presentation, preference and budget.  Don't wait to restore your smile…Your good health depends on it.
Categories:
Dental Implants, Bone Graft
Author:
Dr. Jay Ajmo
Date:
2015-05-11
Sometimes our patients have lost many teeth and waited quite some time to place dental implants.  Without your natural teeth, or implants in place, your jaw bone can begin to deteriorate.  This leads to the face having a "sunken" appearance.  For these patients it is necessary for Dr. Ajmo to perform a bone graft in order to create enough bone in the jaw for the implants to fuse with.  Learn more about bone grafts in today's blog article.
OFFICE HOURS
Monday-Friday 9am - 5pm
Please feel free to give us a call or stop by anytime if you have a question or would like to schedule an appointment.
PGA Advanced Dentistry
Palm Beach Gardens Office
7100 Fairway Dr Ste 59
Palm Beach Gardens, FL 33418
561-627-8666