Healthy Gums for New Moms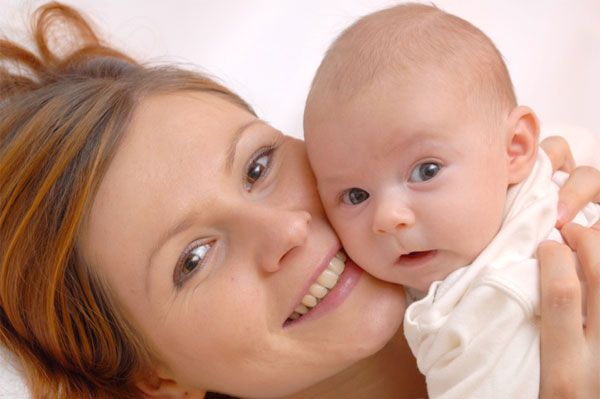 As with all other tissues in your body, your gums are affected by having a baby.  Hormonal changes and changes to diet and sleeping habits make caring for your mouth even more important in your time-starved day.
Important facts:
Hormones:  Hormonal changes exaggerate the way gum tissues react to plaque.  Thorough brushing, flossing, and regular dental checkups are essential.
Sleep:  Sleep deprived new moms require at least 6 hours of sleep nightly to fight oral infections and regenerate cells.
Nutrition:  A radiant new mom smile required good nutrition.  Make sure that your diet contains plenty of Vitamins A, C, and calcium for healthy gums and teeth.
Throughout all of life's stages, good oral health is important to your overall health.  Ensure a vigilant home care regimen to keep your smile is at its best during this exciting time! Call PGA Center for Advanced Dentistry to schedule your teeth cleaning and exam appointment today at: (561) 627-8666
Categories:
Osseointegration, Dental Implants
Author:
Dr. Jay Ajmo
Date:
2015-06-26
We get many questions about the reason it can take up to a few months for dental implants to heal.  Though there are full mouth procedures where you can leave with a brand new smile in one day (Teeth Next Day), many times the implantation of one or a few dental implants must "osseointegrate" with your jaw.  Osseointegration is the fusing of the implant with your jaw bone.
OFFICE HOURS
Monday-Friday 8am - 5pm
Please feel free to give us a call or stop by anytime if you have a question or would like to schedule an appointment.
PGA Dentistry
Palm Beach Gardens Office
7100 Fairway Dr Ste 59
Palm Beach Gardens, FL 33418