Why Do Dental Implants Bond With Bone Tissue?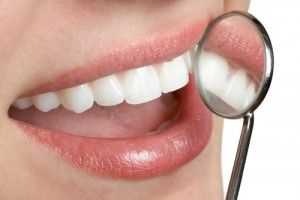 That question can be answered in one word: osseointegration. Unless you're a medical professional, though, that one word answer leads to another question: what exactly is osseointegration?
Osseointegration describes the phenomenon discovered by the Swedish orthopedic surgeon Per-Ingvar Brånemark in the mid-20th. Brånemark was researching how bones heal and discovered, through his research, that titanium fuses naturally with bone tissue when given enough time. Further research and experimentation confirmed what he had discovered, and, in 1978, the technique was introduced as a commercial solution for dental patients needing to replace one or more missing teeth. The rest, as the saying goes, is history.
But if you still have questions about how dental implants work, don't hesitate to call our Palm Beach Gardens office. Dr. Ajmo would be happy to meet with you and answer all your questions about dental implants.
Call us today. We serve patients from Palm Beach, Juno Beach, Tequesta, West Palm Beach, Stuart, and surrounding areas in the South Florida region.
Categories:
Osseointegration, Dental Implants
Author:
Dr. Jay Ajmo
Date:
2015-06-26
We get many questions about the reason it can take up to a few months for dental implants to heal.  Though there are full mouth procedures where you can leave with a brand new smile in one day (Teeth Next Day), many times the implantation of one or a few dental implants must "osseointegrate" with your jaw.  Osseointegration is the fusing of the implant with your jaw bone.
OFFICE HOURS
Monday-Friday 8am - 5pm
Please feel free to give us a call or stop by anytime if you have a question or would like to schedule an appointment.
PGA Dentistry
Palm Beach Gardens Office
7100 Fairway Dr Ste 59
Palm Beach Gardens, FL 33418