How Many Appointments Will My Implant Procedure Take?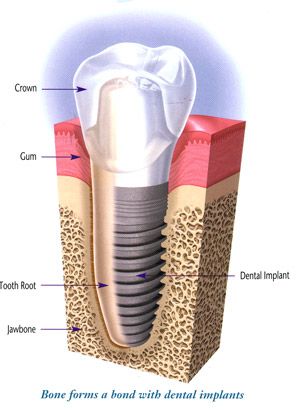 Since not every case is exactly the same, it's impossible to say definitively how many appointment your particular implant procedure will take. Most procedures, though, only take about two visits, not counting your consultation visit with Dr. Ajmo.
During your first appointment, your dental implants will be put in place. Once that's done, you smile will need some time to heal. As you heal, your jawbone will begin to bond with those implants.
When there's a firm foundation for your smile in place, you'll come back for your second appointment, during which your new tooth (or teeth) will be put in place. The gap between your first and second appointment can take some time, but the results are worth it. With your dental implants and your new teeth in place, you can look forward to enjoying a strong, stable smile that will last you for the rest of your life.
Schedule Your Consultation Visit Today!
If you live in Palm Beach, Juno Beach, Tequesta, West Palm Beach, Stuart, or in the surrounding area, give PGA Center for Advanced Dentistry a call today to schedule your consultation with Dr. Ajmo.
Author:
Dr. Jay Ajmo
Date:
2017-10-25
Do your gums feel irritated or bleed when you brush? You could have gum disease. Learn the stages of gum disease, and when to seek diagnosis.
OFFICE HOURS
Monday-Friday 9am - 5pm
Please feel free to give us a call or stop by anytime if you have a question or would like to schedule an appointment.
PGA Advanced Dentistry
Palm Beach Gardens Office
7100 Fairway Dr Ste 59
Palm Beach Gardens, FL 33418
561-627-8666