Who Benefits From Implant Dentistry?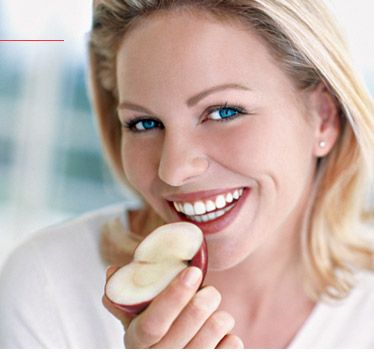 1. Denture wearers frustrated and tired of the problems of full dentures and partials.
Denture wearers who are sick of the goo, the pain, the embarrassment of teeth that can literally fall out in their plate.
2. Those with bone loss that is causing loss of support for the face or causing ugly, disfiguring appearances to the face.
3. Those who have missing teeth or those about to lose teeth due to decay or fractures
4. Accident victims from motor vehicles, baseball, football, or any other sport who want to regain function and appearance
5. Those with a mouthful of problems that just seem to get worse and worse
6. Those looking for treatment designed especially for your personal, unique needs in as few visits as possible
7. Those who wish to sleep well at night, secure in the knowledge you have received state-of-the-art dentistry based on the latest scientifically proven research.
8. Those with dentures that "float around" displacing at the worst possible times (also known as Murphy's Law of Denture Movement- it happens at the worst possible time) Those disappointed with earlier attempts to fix their teeth
9. Those who want to recapture their youthful appearance
10. Those who have significant gum disease. Those people who feel they are (as several patients have put it): Dental Disasters with no place to turn.
Categories:
Osseointegration, Dental Implants
Author:
Dr. Jay Ajmo
Date:
2015-06-26
We get many questions about the reason it can take up to a few months for dental implants to heal.  Though there are full mouth procedures where you can leave with a brand new smile in one day (Teeth Next Day), many times the implantation of one or a few dental implants must "osseointegrate" with your jaw.  Osseointegration is the fusing of the implant with your jaw bone.
OFFICE HOURS
Monday-Friday 8am - 5pm
Please feel free to give us a call or stop by anytime if you have a question or would like to schedule an appointment.
PGA Dentistry
Palm Beach Gardens Office
7100 Fairway Dr Ste 59
Palm Beach Gardens, FL 33418