The Connection Between Oral Health and Your Overall Health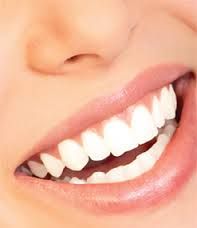 Oral Health is very important for our general health.  Did you know that your oral health can lead to problems with your overall health? Let us explain the connection between oral health and general health.
Connection between oral health and overall health
Normal daily brushing and flossing can keep good bacteria under control. Bad bacteria can get out of control and cause tooth decay and gum disease, which we call oral infections.  This can cause disruption in the protective layer that could make it easier for bacteria to enter the bloodstream.
Many conditions could be linked to Oral health such as:
Cardiovascular disease
Endocarditis
Pregnancy and premature birth
Diabetes
HIV/Aids
Alzheimers Disease
Osteoporosis
And many other conditions
At PGA Center for Advanced Dentistry we recommend you to protect your Oral Health by following this protocol
Brush your teeth at least twice a day
Floss daily
Replace your toothbrush every 3 months
Eat a healthy diet and limit your sugar intake
Schedule regular checkups with your Dentist and Dental Hygienist at PGA Center for advanced dentistry (561) 627-8666
Categories:
Osseointegration, Dental Implants
Author:
Dr. Jay Ajmo
Date:
2015-06-26
We get many questions about the reason it can take up to a few months for dental implants to heal.  Though there are full mouth procedures where you can leave with a brand new smile in one day (Teeth Next Day), many times the implantation of one or a few dental implants must "osseointegrate" with your jaw.  Osseointegration is the fusing of the implant with your jaw bone.
OFFICE HOURS
Monday-Friday 8am - 5pm
Please feel free to give us a call or stop by anytime if you have a question or would like to schedule an appointment.
PGA Dentistry
Palm Beach Gardens Office
7100 Fairway Dr Ste 59
Palm Beach Gardens, FL 33418