Healthy Mouth, Healthy Body!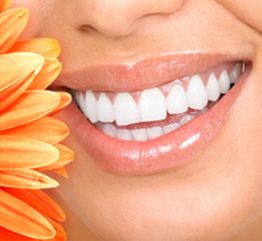 I know we have all been told of the importance of brushing three times daily and flossing regularly. Due to recent studies, brushing may be more important than we think. Gingivitis is an early form of gum disease. Accumulation of plaque causes it to inflame the gums. If left untreated gingivitis can progress to periodontitis, which is a more serious and damaging infection. 
In a recent blog we discussed a clean healthy smile and periodontal issues. Today we will briefly touch on the healthy mouth and healthy body. Recent studies have demonstrated there is a link between certain diseases and periodontal disease, such as heart disease (more common in women), diabetes, and stroke. When bacteria enters the bloodstream through the mouth it is dispersed to all major organs. All of the diseases are major causes of death in both woman and men. To better understand the nature of the association and impact gum disease has on our overall health, researchers are constantly studying and analyzing these systemic diseases. 
Since the mouth mirrors the overall condition of the body, Dr Ajmo might be the first health care provider to notice symptoms that are out of the ordinary. Many times even lesions (benign or malignant) may show up in the mouth which could be an indication of certain types of cancers. Dr Ajmo would then refer you to your physician for a 2nd opinion and diagnosis. Regular visits to your registered dental hygienist for routine care will ensure not only a healthy mouth but also in some cases early detection of any abnormalities so you can also keep a healthy body!
Categories:
Osseointegration, Dental Implants
Author:
Dr. Jay Ajmo
Date:
2015-06-26
We get many questions about the reason it can take up to a few months for dental implants to heal.  Though there are full mouth procedures where you can leave with a brand new smile in one day (Teeth Next Day), many times the implantation of one or a few dental implants must "osseointegrate" with your jaw.  Osseointegration is the fusing of the implant with your jaw bone.
OFFICE HOURS
Monday-Friday 8am - 5pm
Please feel free to give us a call or stop by anytime if you have a question or would like to schedule an appointment.
PGA Dentistry
Palm Beach Gardens Office
7100 Fairway Dr Ste 59
Palm Beach Gardens, FL 33418