Cookies, Cakes and Ice Cream Aren't Always the Cause of Toothaches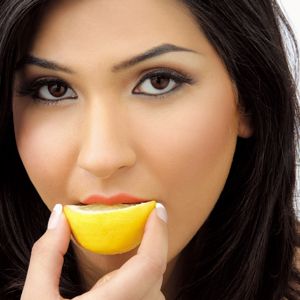 A toothache is a sign of not only oral health problems, but it can also be a sign of future medical health problems. Per Dr. Philippe P. Hujoel, professor at the University of Washington School of Dentistry in Seattle considers the "diet of excessive fermentable carbohydrates will lead to not only dental diseases, but also to other chronic diseases. Fermentable carbohydrates are not just sweets like cookies, cakes, and candies, but also bananas, dried fruits, rice, pastas and corn.
Here are two ideas in retrospect. A few fermentable carbs are good for your health and dental issues can be avoided by using good preventative measures at home and with your dental office, such as brushing and flossing regularly and having fluoride administered at your normal dental cleanings. Carbohydrates are noted as mostly being harmful to your every day dental health and bodily health. Both should be carefully watched and cut in our daily diets.
The bacteria that live in the mouth turn the fermentable carbohydrates into acid which dilutes the teeth. Also researches show that high-carbohydrate intake will raise the blood sugar levels. Routine visits to your registered dental hygienist and dentist can protect your oral health. Call us for your next visit regardless if you are a new patient or a patient of record.
The main debate when examining good carbs and bad carbs is that both contribute to diseases such as obesity, diabetes, and cancer. For the last 20 years or so, we have been told to keep carbs in our diet because they would help prevent certain types of diseases. More recent studies show that the higher the carb count of your diet, the more susceptible you are to gum disease and cavities. In other words certain carbohydrates are beneficial for your health, but they can also be detrimental for your dental health.
So if you are having any type of tooth pain or just haven't been to the dentist in a while, give Dr. Ajmo a call at PGA Dentistry (561) 627-8666 today for an appointment.  We look forward to speaking to you and getting you back on track towards a healthy mouth!
Categories:
Osseointegration, Dental Implants
Author:
Dr. Jay Ajmo
Date:
2015-06-26
We get many questions about the reason it can take up to a few months for dental implants to heal.  Though there are full mouth procedures where you can leave with a brand new smile in one day (Teeth Next Day), many times the implantation of one or a few dental implants must "osseointegrate" with your jaw.  Osseointegration is the fusing of the implant with your jaw bone.
OFFICE HOURS
Monday-Friday 8am - 5pm
Please feel free to give us a call or stop by anytime if you have a question or would like to schedule an appointment.
PGA Dentistry
Palm Beach Gardens Office
7100 Fairway Dr Ste 59
Palm Beach Gardens, FL 33418