Are you unhappy with your smile?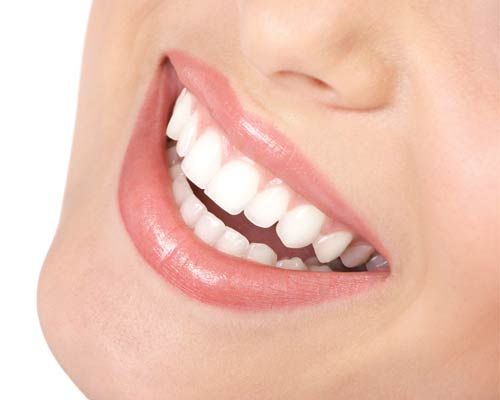 Are you unhappy with your smile? Are you tired of yellow or discolored teeth that add age to your appearance? With metal- free Veneers that look and feel like real teeth, you can erase time and look and feel years younger in just a few short weeks. Dr. Jay Ajmo of Palm Beach Gardens specializes in Cosmetic Dentistry, Implant Dentistry as well as I.V. Sedation.
Dental Veneers are a very popular treatment in cosmetic dentistry today and are used for either aesthetic purposes or when front teeth are damaged, chipped or broken. A Veneer is a custom fabricated shell (as thin as a contact lens) of ceramic material that has the appearance and translucency of natural teeth. Dental veneers are bonded over the front surface of a tooth to cover up worn down tooth enamel, slightly crooked teeth (instant orthodontics), gaps between teeth, and chiped or cracked teeth. Veneers can be fabricated to any shape or color enabling you to sit down with Dr. Ajmo and design your smile just the way you want. Dental veneers are the classic treatment used to create the much sought after Hollywood smile, or celebrity smile makeover. They can give you a perfectly aligned symmetrical white smile and with the translucent quality of ceramic materials available today they provide a totally natural look. Our Veneers are custom made (for shape and color) by a professional dental laboratory. Dr. Ajmo recommends minimal preparation veneers, which are as thin as a contact lens so that they blend with surrounding teeth to look natural and beautiful.
Dr. Ajmo will thoroughly examine your teeth to first of all ensure that your teeth are clean, healthy and that your gums are free from any signs of periodontal disease. It is very important that your teeth and gums are healthy before undergoing any major dental treatment. Once Dr. Ajmo has had a good look at your teeth he can begin to design your new smile and make it ready for the preparation of your existing teeth to accommodate the veneers.
Usually dental veneers are fitted over a period of 2 visits to the dentist but in some cases it can take up to 3-4 appointments. We look forward to seeing you! Call today for no charge consultation.
Categories:
Osseointegration, Dental Implants
Author:
Dr. Jay Ajmo
Date:
2015-06-26
We get many questions about the reason it can take up to a few months for dental implants to heal.  Though there are full mouth procedures where you can leave with a brand new smile in one day (Teeth Next Day), many times the implantation of one or a few dental implants must "osseointegrate" with your jaw.  Osseointegration is the fusing of the implant with your jaw bone.
OFFICE HOURS
Monday-Friday 8am - 5pm
Please feel free to give us a call or stop by anytime if you have a question or would like to schedule an appointment.
PGA Dentistry
Palm Beach Gardens Office
7100 Fairway Dr Ste 59
Palm Beach Gardens, FL 33418