With over 25 years of experience, Dr. Jay L. Ajmo has earned numerous certifications and credential for his excellence in the field of implant, cosmetic, and restorative dentistry. The best cosmetic and implant dentists receive advanced specialized training that goes above and beyond the schooling that all dentists receive. This training is often recognized with accreditations or certifications from internationally recognized dental organizations. Maintaining these certifications requires a commitment to constantly updating oneself to the latest advancements in technology and procedures.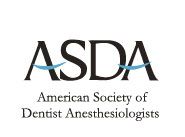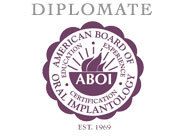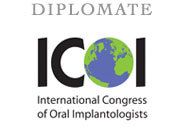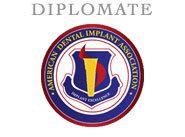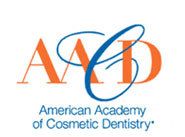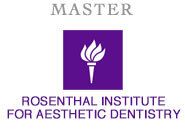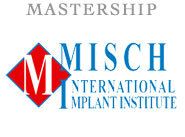 "Diplomate certification" signifies the highest levels of expertise by most of these advanced organizations. Some organizations use the title "Mastership" as the highest designation awarded.
Diplomate Certified, American Board of Oral Implantology/Implant Dentistry (ABOI/ID) Dr. Ajmo is one of only 400 dentists worldwide that have been awarded Diplomate Certification by The American Board of Oral Implantologists. Out of over 200,000 dentists in the U.S. and 700,000 worldwide, this is a huge achievement. This designation is the most coveted and prestigious certification available to implant dentists. Each dentist goes through a rigorous review process, submitting 10 complex dental implant cases for evaluation involving unique situations that were successfully treated with long-term, positive results. After a successful case review, dentists sit for a comprehensive written exam covering all areas of dental implantology, bone grafting, maxillofacial anatomy, internal medicine, emergency medicine, pharmacology. Finally, they must fly to the American Dental Association headquarters in Chicago for a rigorous and lengthy oral examination in front of 18 implant surgeons.
Diplomate Certified, International Congress of Oral Implantologists (ICOI) Dr. Ajmo has been awarded the highest honor the ICOI can grant a dental professional. It is only awarded to those who show immense efforts in education, research, and clinical experience in the rapidly changing field of implant dentistry. The process involves extensive interviews with a jury of dental peers and multiple comprehensive exams. The ICOI is a non-profit dental education organization dedicated to communicating scientific knowledge and improving the clinical practice of dental implantology worldwide.
Diplomate Certification American Dental Implant Association (ADIA) Another leading dental implant organization recognizing Dr. Ajmo for excellence in the field of dental implants. To become a Diplomate, the dentist needs in-depth knowledge of implants and to be highly-trained. He or she must pass a rigorous exam and submit multiple case studies and operative reports to prove his or her high skill levels. This certification required Dr. Ajmo to travel to South America on numerous occasions, being observed by a number of his peers, performing live surgery on actual patients.
Most dental schools do not offer training in cosmetic dentistry, so it is important that your cosmetic and implant dentist has received education beyond dental school. Dr. Ajmo has a Mastership and Masters from two of the most prestigious post-graduate schools in cosmetic dentistry:
Mastership, Misch International Implant Institute Dr. Carl Misch, internationally recognized as the most authoritative teacher in the field of implant dentistry, leads courses are unlike any other dental implant courses available. A world-renowned institute, its graduates are some of the highest trained implant dentists in the world. The Institute's goal is to remain at the forefront of implant dentistry through advanced education, research and hands on clinical surgical training programs for dentists from all around the world. Dr. Ajmo has undergone every single of Dr. Misch's causes.
Masters Level, Rosenthal Institute for Cosmetic Dentistry Advanced dentists distinguish themselves from their colleagues with these certifications. The Rosenthal Institute is the nation's first and foremost comprehensive program to train dentists in the expanding field of aesthetic dentistry. Faculty and students develop clinical skills in current and emerging techniques in cosmetic smile design as well as facial aesthetics in dentistry. The Rosenthal Institute treats dentistry as an art form and teaches dentists how to provide naturally beautiful smile designs to their patients. As the largest dental facility in the world, the Institute also houses NYU College of Dentistry's continuing education program, which annually attracts more than 4,000 dentists from more than 20 countries, making it the most far-reaching program of its kind in the world.
American Academy of Cosmetic Dentistry Recognized as a leading organization in the field of cosmetic dentistry. Dr. Ajmo maintains active membership in this organization, frequently attending national meetings.
IV Sedation Dr. Ajmo has undergone an extensive hospital based sedation training program at Albert Einstein College of Medicine, Montefiore Medical Center. The Florida Board of Dentistry certifies Dr. Ajmo and PGA Dentistry's facility on a biannual basis to make sure all the highest levels of safety and efficiency are maintained. In order to perform more complex procedures such as dental implant surgery or longer procedures such as a complete smile makeover, IV sedation is most often the best option to keep patients comfortable and relaxed. If you need the most effective sedation method available to ease the anxiety caused by dental phobia, IV Sedation is also your best option.
America Society of Dental Anesthesiologists This organization is reserved only to dentists who hold certification in dental anesthesia or IV sedation. Dr. Ajmo attends annual meetings where skills are constantly updated.
Certified, Advanced Cardiac Life Support (ACLS) This certification verifies proper training in clinical intervention for the urgent treatment of cardiac arrest, stroke and other life-threatening medical emergencies, as well as the knowledge and skills to deploy those interventions. Dr. Ajmo updates this certification biannually.
RECENT BLOG POSTS
Categories:
Dental Implants, Bone Graft
Author:
Date:
2015-05-11
Sometimes our patients have lost many teeth and waited quite some time to place dental implants.  Without your natural teeth, or implants in place, your jaw bone can begin to deteriorate.  This leads to the face having a "sunken" appearance.  For these patients it is necessary for Dr. Ajmo to perform a bone graft in order to create enough bone in the jaw for the implants to fuse with.  Learn more about bone grafts in today's blog article.
OFFICE HOURS
Monday-Friday 8am - 5pm
Please feel free to give us a call or stop by anytime if you have a question or would like to schedule an appointment.
PGA Dentistry
Palm Beach Gardens Office
7100 Fairway Dr Ste 59
Palm Beach Gardens, FL 33418